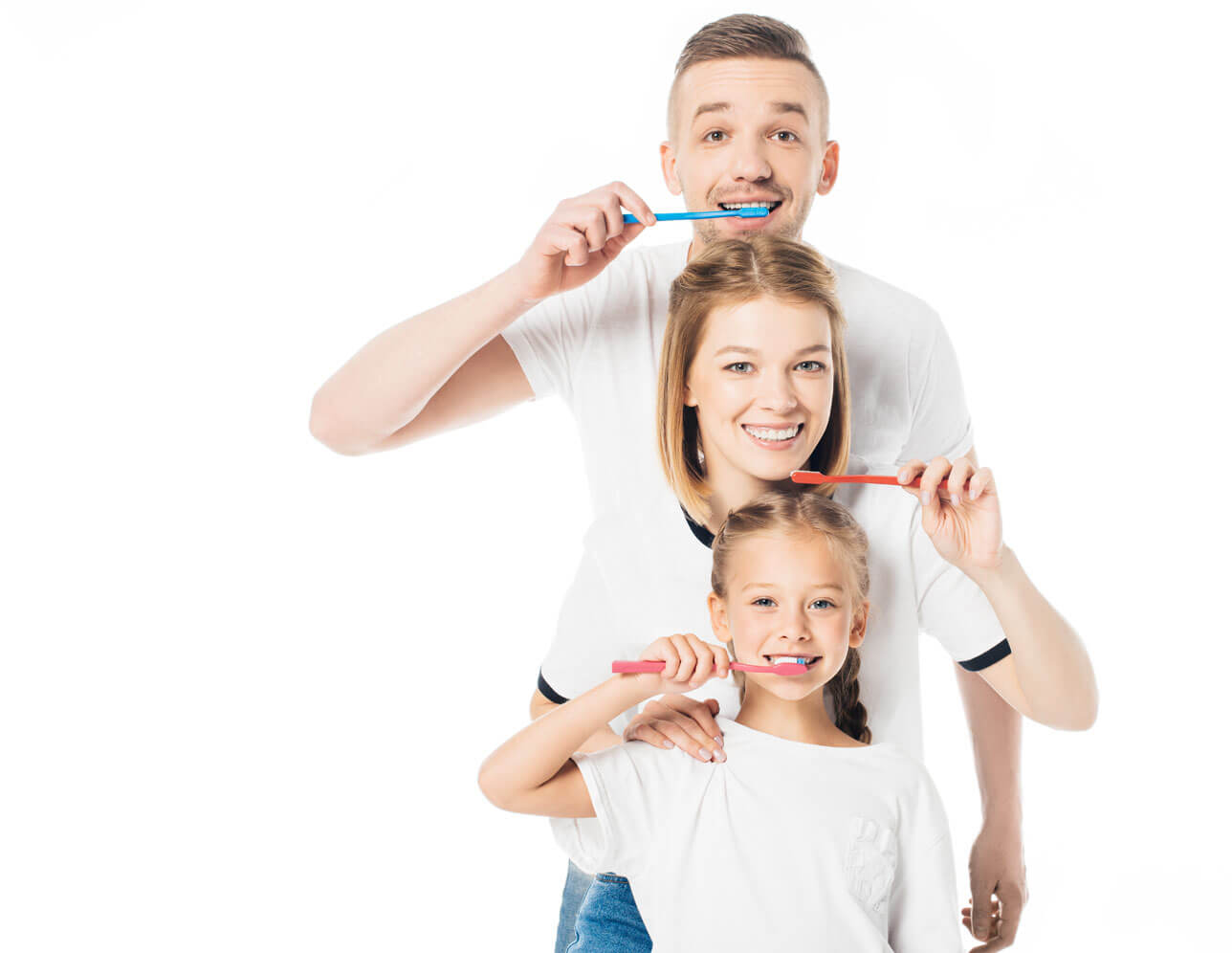 The Original Family Dentist in Hamburg, NJ for Over 25 Years
Some of our patients Cosmetic Dentistry Before and After photos
This patient presented with cosmetic concerns on her upper front teeth.  The teeth were misaligned, and 2 teeth in particular were very yellow.   I advised the patient to place veneers on the 4 front teeth for a nice, uniform appearance.  The patient however wanted just the 2 yellow teeth treated due to financial limitations, which is actually more difficult to do and get a good result.  But we did it, conservatively treating only the two yellow teeth with same day, chair side composite veneers, and the yellow shade and misalignment were gone!
This patient presented with 2 teeth knocked out following an accident at work.  Implants were placed while he wore a temporary partial denture for several months.  At the restorative phase, patient had state of the art titanium abutments placed (first picture), and same day had chip proof Zirconia crowns cemented in place (second picture).   The patient was as good as new, and very happy!
An adult patient has a missing upper right canine, with a retained baby tooth in place instead; in addition, he has a misalignment of his other front teeth, which are also uneven.  In one sitting, using composite bonding, veneers were placed, transforming the "baby" canine to a full sized adult tooth, and the misalignment/uneven appearance of the other front teeth were corrected.  This patients smile was transformed in one afternoon!
An adult male presented with a smile he was unhappy with.  He had multiple old and stained restorations, giving his teeth an uneven look, with the yellow stain very apparent.   In one sitting, using composite bonding, veneers were placed on the four front teeth to give a beautiful uniform appearance, in both shade and contour.  He was very pleased!
Not all cosmetic cases have to be a big "makeover".  This young woman had a very dark unsightly front tooth for most of her life.  In a single visit, the tooth was minimally prepped, and composite bonding was placed in a full veneer.  For the first time in her adult life, she felt she could smile without covering her mouth with her hand.